Select from our Top "Bedroom Design" in Kolkata!
The bedroom is the go-to place in your entire home where you can relax and rejuvenate yourself. Therefore, styling and designing your bedroom with appropriate bedroom design demand a lot many things to be kept in mind. For instance, the color, texture, furnishing, flooring, and more. These elements can be designed well according to your taste, helping you to create a calm and composed abode.
Bedroom interior design at Indriyo is going to provide you with pictures and ideas to beautifully design your bedroom interior by choosing the right color, the correct style from a range of popular bedroom design prevalent around the globe to make the bedroom a better place of residence.
How to select a bedroom design?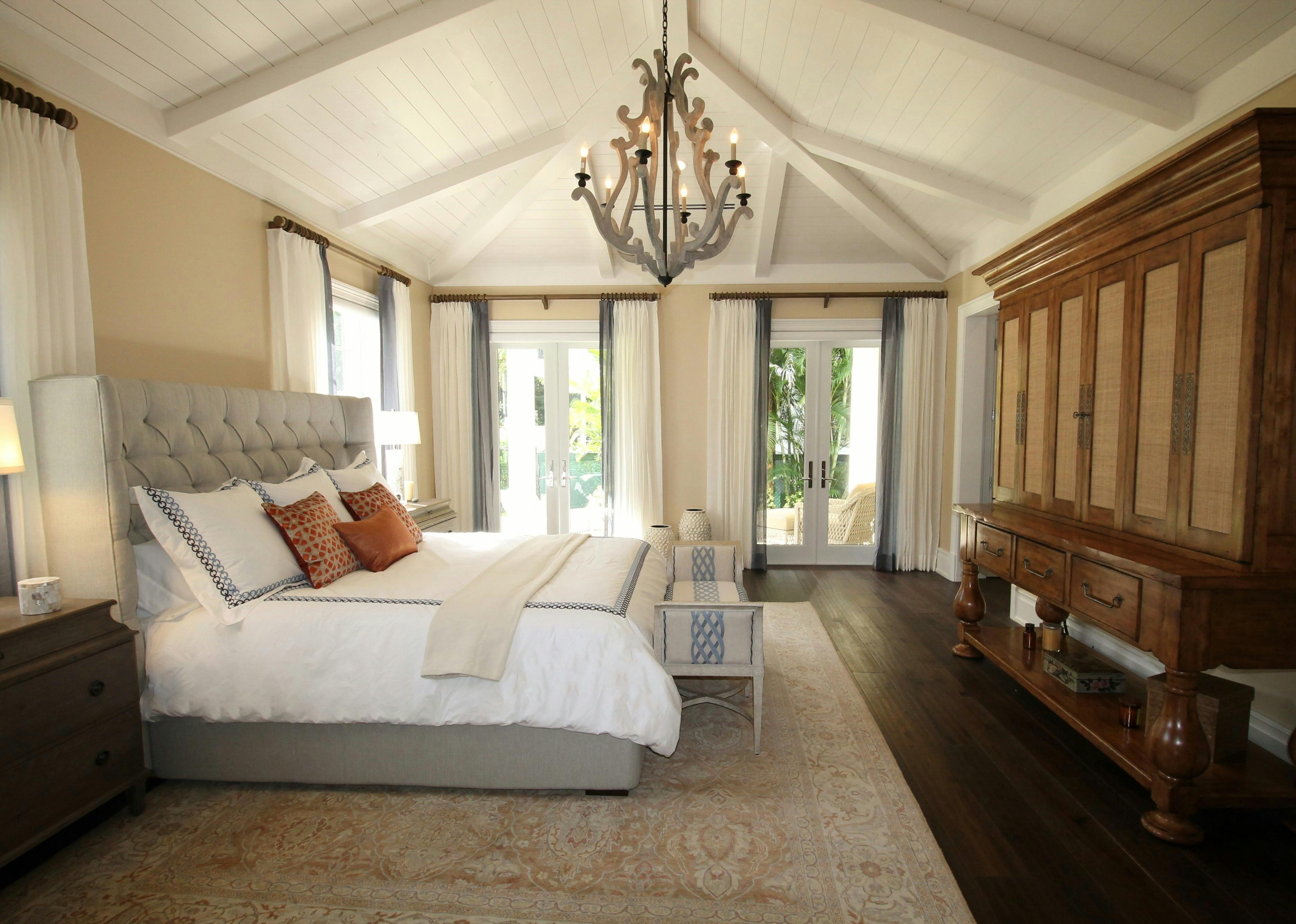 It is very important to keep your sense of art and purpose in mind while you consider designing your bedroom. If you want your bedroom storage to be the primary concern, it is very important to incorporate the right kind of storing cupboards and wardrobes according to your design. You can draw inspiration from the prevalent style categories such as modern, minimalist, eclectic, colonial and more.
How can you decorate your bedroom?
Before narrowing down the choice of furniture for your bedroom, you will have to have a clear idea of some of the factors which you want like the wall color, bedroom wallpaper, type of flooring. Keeping all this in mind, you need to select the bedroom furniture, lighting very wisely to create a soothing and serene effect. Lighting is a very important factor in the bedroom interior design. A very bright bedroom will not give a soothing effect, while a room with insufficient lighting will hamper bedroom activities.
Adding suitable accessories will enhance the atmosphere of your room. For instance, soft furnishings will reveal the color, style, and comfort, while scented candles will add a nice touch. Also, woven baskets will provide a rustic and eclectic effect.
Wallpapers are very much in trend now. You can use wallpapers for affecting the size and shape of your room. Striped wallpapers will make your room look taller, or even wider, this is quite a nice feature for particularly small rooms.
What colors should you use for bedroom interior design?
Colors are basically mood enhancer. The correct color choice for your bedroom can actually affect your sleeping pattern for the better. Two of the excellent bedroom colors are green and blue. Lilac and white are great stress busters. You can also opt to complete white walls, with different textures and patterns to add warmth to your bedroom.
White bedrooms are a symbol of a peaceful ambiance. Adding natural textures and wood along with white bedrooms with not make your rooms look clinical and cold. Monochrome accents are also great for white bedrooms.
What would be the best bedroom flooring ideas?
Plush carpets are the best for your bedroom design. Though carpets offer you comfort and luxury, they are basically dust traps and need to be cleaned regularly. But you need to keep in mind, it can be very difficult to remove stains from carpets.
Hardwood floorings are also a good option to invest in providing you choose good quality area rugs to soften the look of your bedroom. Tiles are another option as they work well in hot climatic regions to keep the place cool. Among other bedroom flooring options, you have vinyl and laminated floorings.
How to furnish a small bedroom?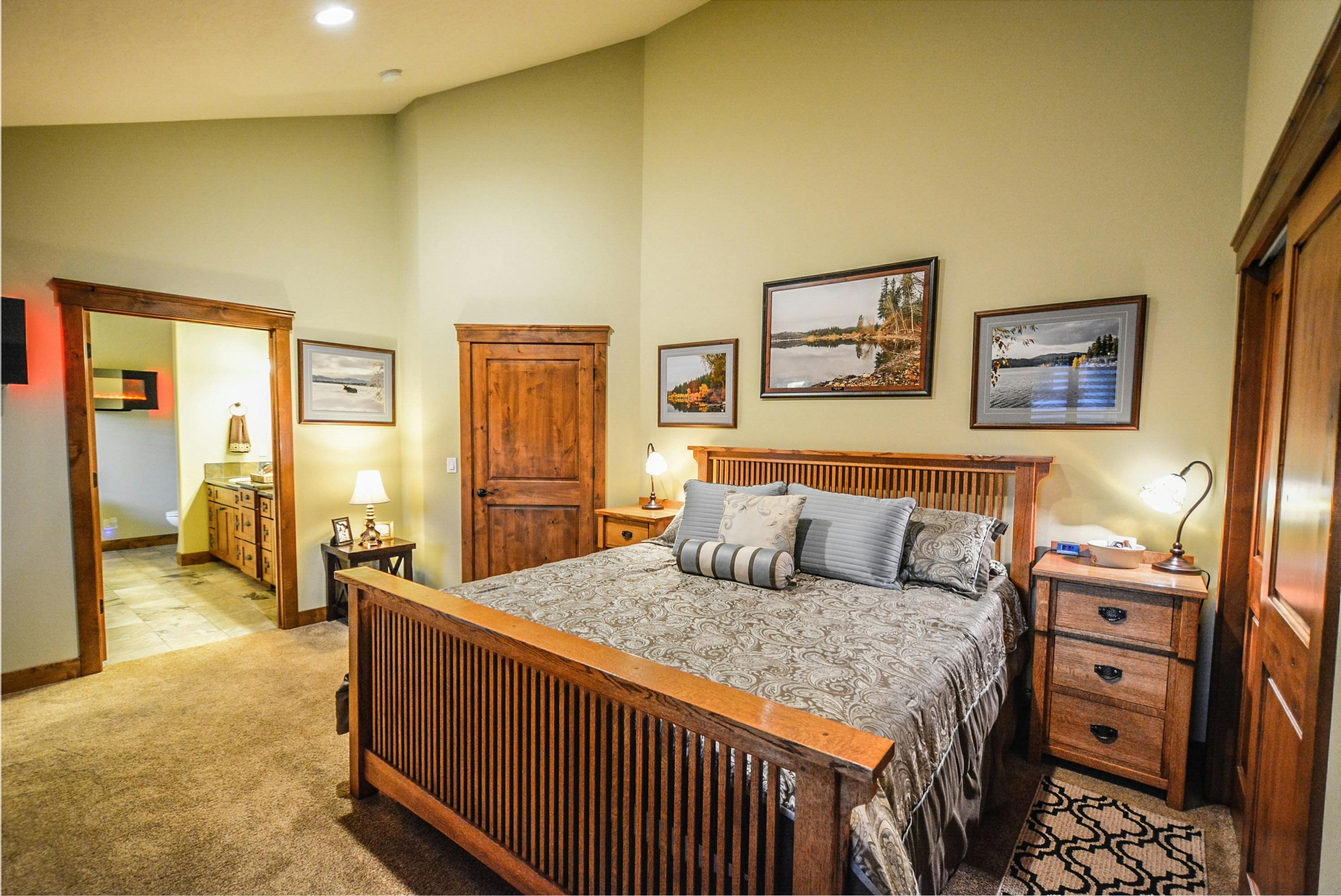 When it comes to furnishing a small bedroom, it can be a challenge as space has to be utilized wisely. Some of the ideas to increase space in your bedroom design are by placing your bed at a particular angle, placing the mirrors on wardrobes and cupboards. Mirrored panels create the illusion of extra space in your room. For smaller bedrooms, you should choose beds with storage space which would help you keep all the bits and pieces out of sight.
Some popular bedroom interior designs:-
Modern bedrooms: 
Modern bedroom interior designs are characterized mostly by neutral base colors like black, white and grey. Abstract patterns and geometric prints act as a backdrop to modern bedroom walls. Lines on furniture are clean consisting of steel bed frames and side tables. In the case of modern designs, accessories are minimal and storage is important and blend well with the design of the room.
         Country style bedrooms:
For country-style bedrooms, neutral shades are extremely essential having a tinge of lilac, blue or green to create a softer look. For feature walls, floral printed bedroom walls work great.
Industrial style bedroom: 
The main features of the industrial style of bedroom interior design are the raw elements and unfinished textures. Brickwork is a popular choice for this particular style and characterizes the utilitarian look. For a brighter effect, you can also paint brickwork white. Aged wood goes well with industrial style interior design. Iron bed frames and bedside tables complement this type of bedroom design ideas.
Rustic style bedroom design:
Rustic style bedrooms are all about using solid wood with bed frames, timber walls, flooring, and even ceilings. Rustic bedroom design combines well with minimalist designs. White walls, black and white furniture, and green accents, large wall hangings, and accessories combine perfectly with hardwood flooring, for medium to large-sized bedrooms.
Scandinavian style bedrooms:
Scandinavian style bedroom design is characterized by its simplicity, functionality, and elegance. Earthy tones like beige and grey are blended with white painted walls. Hardwood floors can also be painted white and large wooden ottomans and vintage trunks are placed at the edge of beds, serving as attractive focal pieces and storage units. Soft lighting is an important element in Scandinavian style as natural lighting emphasizes simplicity and elegance.